Those who know me understand that I love education and recently I embarked on the journey over 5 months to earn my Graduate Realtor Institute designation. It's a designation program run by the NATIONAL ASSOCIATION OF REALTORS®

From the class, not only did I meet some amazing agents who are in the industry that were in the classes with me, but I gleaned new ideas and concepts to help me when it's time to help you.
As an education provider myself, I firmly believe in the value of lifelong learning. You can NEVER say that you know everything there is to know even when you are an expert.
This was definitely a journey worth taking as I always work to learn new skills

#LifelongLearner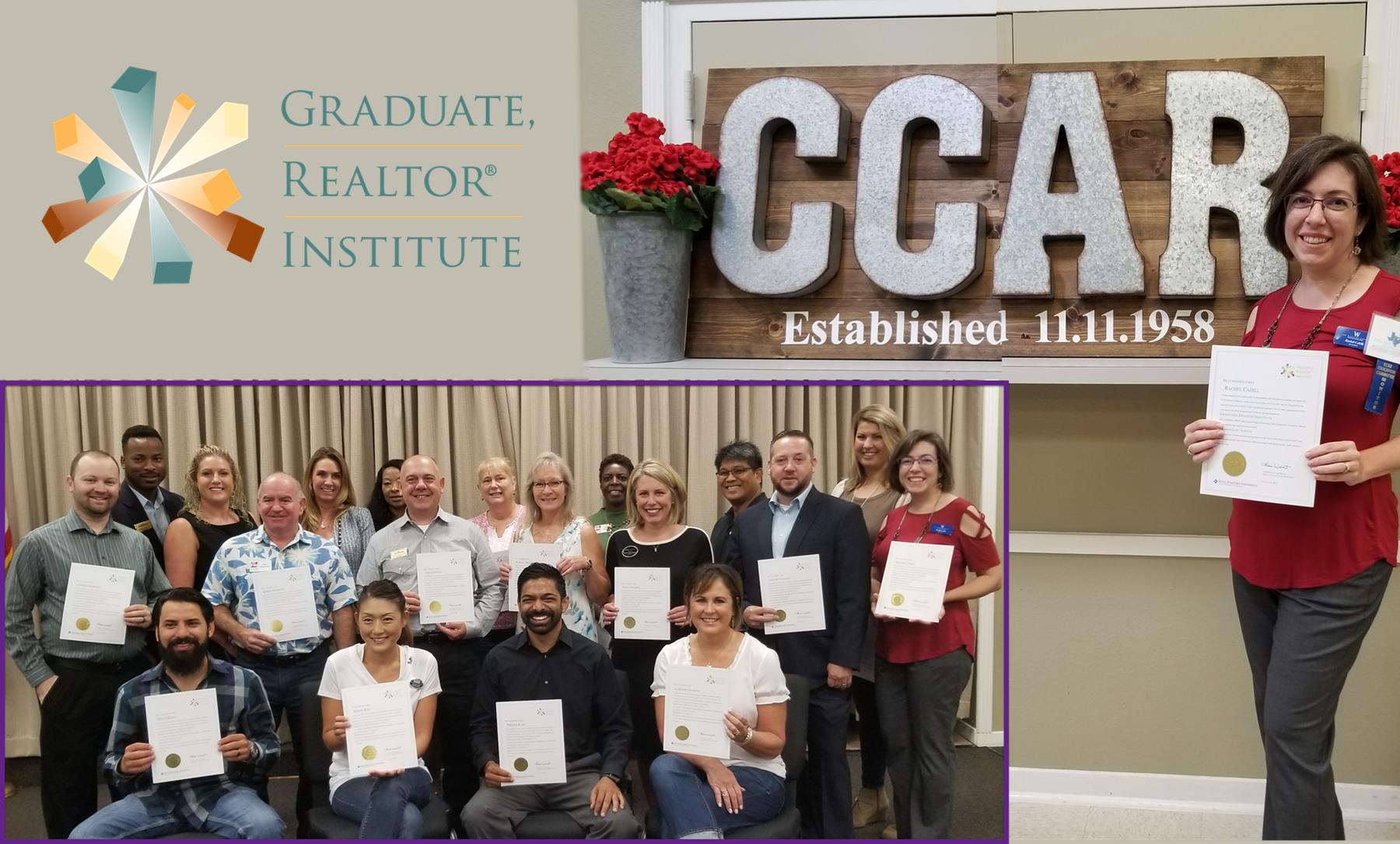 From the NAR Website:
Value of a GRI Designation
The Graduate, REALTOR® Institute (GRI) symbol is the mark of a real estate professional who has made the commitment to provide a high level of professional services by securing a strong educational foundation.
Buying property is a complex and stressful task. In fact, it's often the biggest single investment you will make in your lifetime. At the same time, real estate transactions have become increasingly complicated.
New technology, laws, procedures and the increasing sophistication of buyers and sellers requires real estate practitioners to perform at an ever-increasing level of professionalism.
GRI designees:
Have pursued a course of study that represents the minimum common body of knowledge for progressive real estate professionals.
Have developed a solid foundation of knowledge and skills to navigate the current real estate climate—no matter what its condition.
Are recognized nationally.
Act with professionalism and are committed to serving their clients and customers with the highest ethical standards.