What does FSBO mean?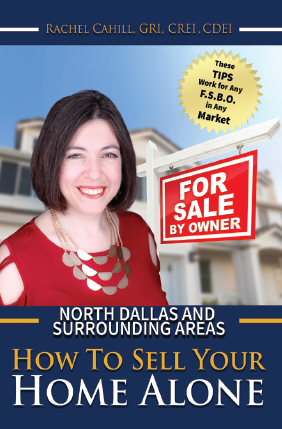 FSBO is a common practice called For Sale By Owner where the owner of a home sells their house without the use of a real estate agent.
Owning a home is a huge investment and when it's time to sell and find a new home, many people hire a real estate agent to sell their house and market it through a network to other real estate agents that bring buyers to the house.
There are certainly pros and cons to going on your own, so you'll have to decide what is right for your situation. For more information, fill out the contact form on this page to get a copy of my book "How to Sell Your Home Alone"
Why sell alone?
The simple reason that sellers choose to sell alone without an agent is to save money. A sellers agent (also called a listing agent) represents the best interest of their seller client. They will perform a lot of duties to get them through the transaction process and help them avoid common pitfalls.
The agent is paid through a commission fee that is negotiated at the time of the employment of the agent by the seller. The most common fee that you hear about in Texas is the 6% commission fee. What many people don't understand is that part of that commission fee is also paid to the agent who represents the buyer in the transaction. Usually, it's a 50/50 split of the 6% commission based on the final closing sales price of your home.
Here are steps you will need to take to get sell your own house:
Setting the right price
Look at the market and find out what homes are selling for in your area. Keep in mind that in Texas, Zillow and other websites only know the "listed" prices of the homes in the area. They don't have the actual "closed" prices on the homes after the buyer and seller negotiated a deal. They also do not factor in any seller contributions to the buyer's closing costs which also effectively lower the sales price.

Staging
One of the most important tips for getting your home ready to sell is proper staging. This includes cleaning, painting, replacing hardware, cleaning or replace flooring and getting that yard clean.

Marketing
There are a lot of websites out there that allow you to market the house by yourself and you can also put a sign in your yard. Keep in mind that many real estate agents are also going to call you.
Negotiation
Do you know how to negotiate with a savvy buyer? There are people out there that impersonate average home buyers but they are actually investors or who are trying to negotiate the best deal they can. There are also some really strong-willed buyers or buyers represented by agents that know how to work the process. You don't want to leave money on the table, so how confident are you in your negotiating skills and do you know what to do once you get an offer? Should you take it or leave it? This is where experience kicks in and if you have never sold a home before you might get caught in a trap.

To FSBO or not to FSBO?

If you choose to sell your house, there are many things you'll need to do to prepare for the sale, get through the selling process, and close.
If you choose to hire a real estate agent - they will help you through the pricing, marketing, negotiating, and closing process. They are trained and experienced in these areas and can give you good advice.
If you choose to sell your house without representation, you will need to do all of that by yourself.
The choice is certainly yours, but you might consider that this IS a legal contract transaction. Consider if you would go to court and represent yourself. You can do that, but the question is should you? For some people, the answer is yes and for others, no.
You'll have to decide what is right for you. For more information, fill out the form on the right to get a copy of my book "How to Sell Your Home Alone"
I'm very happy to talk through the process with you before you decide whether or not you want to FSBO. I am a great source of information, whatever you decide.